The Cloud Wars Are Great For Consumers But A Headache For Developers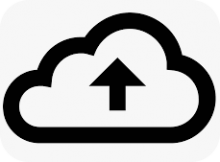 Amazon released new Android and iOS software developer kits for its Amazon Cloud Drive service on Wednesday. For the first time, developers can bake direct access to Amazon's cloud storage into their apps, freeing users from having to log in to their Amazon account anytime they want to access their stored data.
Amazon Cloud Drive is different than the raw file-storage services Amazon has long offered directly to developers like Dropbox, who have then built their own interfaces to files stored in the cloud. It's a consumer-facing service, meaning this offering is more about giving developers access to the consumers who use Amazon Cloud Drive.
So far, Amazon notes that four Android apps and one iOS app have integrated the new mobile SDK: A+ Gallery, PhotoTime, TextMaker HD Basic, PlanMaker HD Basic, and Presentations HD Basic. Three more iOS apps—FiLMiC Pro, Vizzywig, and Cleen—will support Amazon Cloud Drive "soon."
However, it's pretty likely that more apps will start adding in Amazon Cloud support before too long as consumers begin to expect compatibility with whatever choices they've made in terms of cloud storage.
Read more...http://readwrite.com/2015/06/18/amazon-cloud-sdk-developer-headaches