Top 10 Reasons to Choose Us!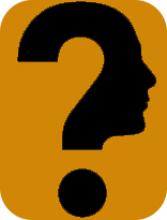 TVS NETWORK is a full creative service studio capable of doing web design, native mobile application, video production, video streaming, webhosting and graphic design.
Here are top 10 Reasons to Choose Us.
1. Low price
Some studios are now charging upwards of $180 an hour for development costs. We believe a professional and eye-appealing website don't have to cost a fortune. Tvs Network is dedicated to provide affordable custom web site design and SaaS application development including web hosting for small and medium size business. Most our clients pay between $29 - $49 dollars per MONTH. YES! PER MONTH!
Contact us to get estimated price for your website project.
2.  Hosting advantages
Here is the best news; we don't charge our clients for website hosting service. It is included with your monthly price. Your website can use unlimited resources, as long as it becomes popular like YouTube.
3.  Hassel free support for all web site problems/upgrade
Are you worried about daily monitoring and support or if your website got corrupted or out of date?
No problem, we are here to help you. However long it takes to fix your site, you will never naver pay a dime. We got you covered!.
We will monitore all our client site every day and most of the time we will do the upgrade before disaster happens.
4. Full video studio access
You will get two hour's FREE access per month to use our video studio for your business projects. It is an amazing opportunity to create video marketing materials any time you want to post on your website or to use it for whatever business purposes you have in mind. Our studio crews will help you to make that happen.
5. Free video and audio streaming
Do you want to broadcast video or audio on our online streaming platform? NO PROBLEM.
You will get two hours per month FREE access to our broadcasting studios. Don't worry our crew will be there to help you.
6. Modern and Mobile friendly
We build websites that will run as expected on your phone tablet or desktop computers.
7. Daily content update
Your website will be under your control. You can post or delete any content on your site from anywhere in the world using an internet browser.
8. How to video
You have no experiance how to update your website?
No problem, we will provide you multiple video tutorials that will show you, how you can update, delete or insert contents on your website.
9. We will migrate your current account for FREE!
Moving to TVS has never been easier! With our free migration service, this process is streamlined by our expert migration administrators! We will move your website files and databases from your old web hosting account to your new TVS hosting account!
10. Money Back Guarantee
At TVS Network, we're confident in the quality of the product we produce and the work that we put into getting them ready for your business. If an application or service that you've bought from TVS Network doesn't run as it intended for the first three months after the delivery date and our team of expert support staff can't solve the problem for you, we will give you back your money.